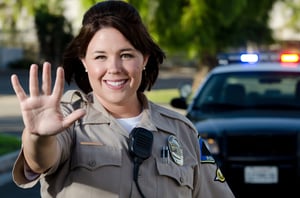 Emergency Medical Services (EMS) is a constantly evolving profession. When you're responsible for high-pressure medical interventions, it helps to be up-to-date with the latest developments in medical technology and best practice. The latest edition of the EMS Trend Report from ems1.com showcases insights and trends that help you stay at the leading edge of emergency medical care.
Here are the 5 key themes from EMS Trends 2020:
The changing perception of the state of EMS
The EMS Agenda 2050, created by EMS professionals, puts forward a people-centered vision of EMS care that unites the profession behind common goals. Critical attention is increasingly being given to agency preparedness for catastrophic events/active shooter incidents, and the rates of employee burnout. Unfortunately, there's still a lot of skepticism amongst professionals about the direction EMS is headed, with over 40% of survey respondents sharing that they wouldn't recommend the profession to anyone.
Employee retention
Employee retention continues to be a major concern among EMS professionals. This year, ems1's survey respondents were asked what they thought was driving colleagues away from their agencies, and whether they were actively seeking new opportunities away from their current employer. What became clear is that it's about more than just compensation. To retain staff in the profession, employers must address issues around work-life balance and support the career progression and continued education of personnel within their agencies.
The future of EMS
Agencies are increasingly providing community health services that shift EMS from a transport model to one that provides out-of-hospital treatment. This is largely due to technology that allows EMS professionals to communicate in real-time with different specialists to meet the needs of their patients right in the field along with a higher level of EMS personnel training and expertise. Greater community-based care models are partly supported by a new EMS-Medicare payment model called the Emergency Triage, Treat and Transport (ET3) model. It allows for reimbursed treating without transporting. As a first step, the technological trend is towards a mobile-first mindset that supports frictionless communication between EMS responders and support teams.
How EMS leaders are responding
A panel of industry experts were invited to react to the survey results that informed the trend report. Here's a taste of what they had to say on turning this data into actionable insights:
Brian LaCroix, FACPE, NRP, president NEMSMA: In order to improve employee retention and provider health and wellness, EMS leaders should focus on creating mission-driven organizations and promoting a culture of safety. Generally, a focus on the long view with a sober assessment of the field's challenges will lead to sensible, realistic solutions.
Brook Burton, NRP, FACPE, quality director: Key to improving service delivery, and the perception of the field amongst the public and providers, is for demonstrable change to happen over a shorter space of time. Leaders should tackle how long it takes for change to take hold in EMS generally, so that it reduces delivery time on action plans solving other key challenges across the board.
Maia Dorsett, MD, Phd, EMS physician: Leaders must address the disconnect between themselves and frontline providers. This partly involves ensuring that all policy implementations include input, buy-in and feedback from those it directly affects. This is key for any solution-finding innovations to take effect.
You can find the entire report and roundtable discussion here

.




Patient Transport Will Continue to be a Major Function

As the industry continues to change year on year, you can rest assured that extricating, lifting and moving patients will continue to be major aspects of your range of responsibilities as an EMS responder. Unfortunately, the rate of active shooter and disaster response events are likely to continue apace, or even increase. EMS departments and agencies need to be prepared for the greater demands this places on victim extrication and transport.

This is why Graham Medical will continue to provide you with the best in emergency care products. The MegaMover® Portable Transport Unit is designed to help move patients from places inaccessible to stretchers. It's just one way Graham Medical can help make your daily experience on the job that much easier ⁠— meeting the demands of the future, with you.