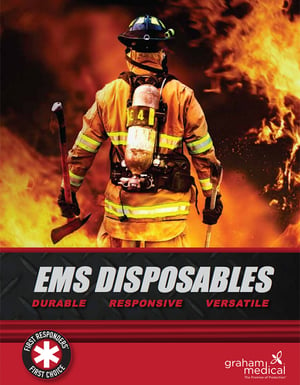 We are living in uncertain times with problems and perils on all sides. This is why Graham Medical has decided to make available, to our current and potential distributors, a package for our MegaMover® Portable Transport Units in the form of:
Pricing Information
Product Order SKU, Descriptions and Quantities
Product Brochure, Resources and Education
Full Product Catalog with Additional EMS Products (Electronic)
Marketing Information
Contact Information for your Graham Representative
These items have been collected into a MegaMover® Portable Transport Unit Distributor Package and can be yours to assist you in your selling process simply by completing the attached form.
In this package you will find all the information you need to present, describe, promote and order the classical MegaMover® portable transport unit as well as the new innovative versions specifically designed by EMS professionals.
The newest MegaMover® units were requested and partially designed by EMS professionals to meet the challenges of mass shooting incidents and disaster situations.
End User Giveaway: How we support your customers!
Graham Medical has selected an assortment of products that your customers can win in our MegaMover® Portable Transport Unit Gift Basket Giveaway! The link will connect you to specific information about the Giveaway raffle and how customers can enter.
Click on this link to access information about what your potential sales targets will be receiving.
With the recent and current unsettling environments of forest fires, flooding, hurricanes and earthquakes coupled with domestic disturbances, civil unrest and rampant disease spread, we are definitely living in uncertain and perilous times. We at Graham Medical appreciate the contribution that these pre-hospital emergency medical professions make in helping us all to be safer and more secure. We know that they are, for the most part, over-stressed so we want to be sure that they have the material resources to do their jobs the best way possible. And, we believe that our EMS line of products will help them do their job well.
We also appreciate the help that you, our distributors and distributor reps, provide in getting the information out to these professionals to help them successfully meet the challenges in the services they provide. We acknowledge that you are a critical link in the supply chain by creating and sustaining those all-important relationships and communicating to them the information they need to make the purchasing decisions that will best support the work of their agencies and staff.
We are always grateful to you and them. By working together we will all be in a position to do a better job.
Be safe and sell well.