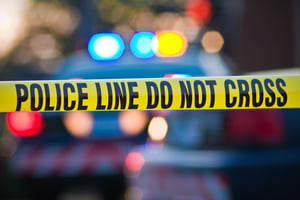 The United States Department of Homeland Security defines an active shooter as "... an individual actively engaged in killing or attempting to kill people in a confined and populated area; in most cases, active shooters use firearms and there is no pattern or method to their selection of victims."
These are not random gun-related incidents. They are preplanned situations designed to inflict a mass amount of injury and death. Being an active shooting event, it is a situation which is on-going, presenting a high degree of danger to law enforcement personnel and citizens alike. It is an event that is happening over an extended period of time and necessitates a tactical response being initiated while the event is still in progress. When the shooter is still active EMS personnel may arrive on the scene before the threat has been neutralized. This may put them at increased risk compared to incidents where they arrive after the area has been cleared by law enforcement.
In 2018 alone, there were 27 active shootings in 16 states. These numbers are expected to continue to rise which means that EMS personnel will likely have an increased chance to face these kinds of mass casualty events.
If you're preparing an EMS team to tackle active shooter scenarios in the best way possible, these are 10 stats you need to know:
Profiling the average active shooter
1.) 31% of the time, active shooters displayed disconcerting pre-attack behaviors such as delusional statements and changes in personality (Source)
2.) Between 2000 and 2015, 97% of active shooters were male (Source)
3.) In 2018 alone, 23 of 27 active shooters (85.1%) were male. Ten committed suicide. (Source)

Where do they tend to happen?
4.) Between 2000 and 2015, 38 of 135 (28.1%) active shootings happened in schools. (Source)
5.) Between 2000 and 2018, 43.7% of active shootings happened in a commercial environment. (Source)

Weapons you'll likely encounter
6.) Pistols were the weapon of choice in 56% of active shootings between 2000 and 2015. (Source)
7.) Multiple weapons were used in 77 of the 200 incidents occurring between 2000 and 2015. (Source)

Who gets hurt?
8.) Between 2000 and 2018 there were 2,430 casualties in active shootings across the United States, in 277 incidents. (Source)
9.) Of these, 844 were killed and 1,546 were wounded. (Source)

First responders suffer casualties too
10.) In 2018, two law enforcement officers were killed and five wounded in 5 active shooter incidents where they engaged the shooter to end the threat. (Source)


The role of EMS is changing, and personnel are increasingly working with law enforcement in hot and warm zones. This has necessitated a shift in tactics and the development of a new set of specialist tools designed to keep both civilians and first responders safe.

As the person responsible for training and equipping your EMS team, you need to know that you're sending them out with the best chance of making the biggest difference at the lowest risk. That means sourcing tools that you can trust won't fail them when the going gets tough.

The MegaMover® Tactical patient transport unit by Graham Medical is one such tool. It is designed to meet the unique needs of patient transport and casualty evacuation in hot zones and from hard to reach places. It is tough, lightweight, compact and strong. And because it requires only one or two responders per victim, it gives your team the best chance of helping the largest amount of people in the shortest amount of time in any mass casualty event.

Click here to contact us for more information, or to request a free sample.